LaBaume on a Roll
LaBaume's mission is to bring people together, encouraging them with, "Be who you are and express yourself" – a message of "Light + Love = Enlightenment." His style, artistic sense, fashion and music express this in every way. Music is the culmination of this expression, both the backdrop and the soundtrack, as well as the vehicle. LaBaume feels that music is the very essence of movement and expression that connects us and transcends us.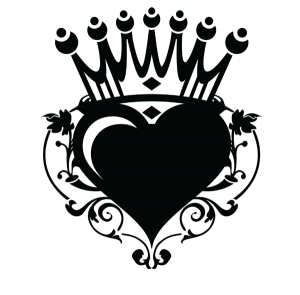 Light, color and scent are all floating on the cosmic current that forms the mystical connection that we have beyond our physical beings. Music moves LaBaume in this way; motivating him to find greater means of expressing it even when it's not playing. He embraces the very style and image.
Music has always moved through him and been at the center of his life. Even from his early childhood he loved listening to Classical and Opera, as well as the music of the day. At age eight, after studying piano, he won a gold medal in music theory and knew he was connected to music for the rest of his life.
LaBaume began producing his own beats, quickly moving to creating his own patches and sounds with synthesizers, blending them together in a variation of electronic/techno styles including Intelligent Dance Music, Chill, Drum & Bass, Dubstep and more. He captured an online following which led him ultimately to touring clubs, playing mansion parties, roof top and private events. He developed a connection between his music and the people culminating with headlining the New Years Eve Bash.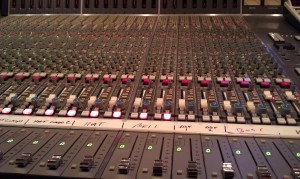 One day LaBaume was invited to the studio by a Grammy award winning producer to work on his music, developing it into songs with vocal expressions. This process opened a new door and brought him to realize two things: he wanted to connect people more with the root of his music, and he had something lyrically to say. Stepping back from an emerging carrier in techno, he locked himself into his studio for the next 9 months to write lyrics and to develop a new sound and sonic template. What began to emerge was something completely different and new; an entirely new being. In many ways he lost himself in the process and eventually emerged almost as an infant trying to determine his new identity.
This journey to discovery began with self-discovery. Going back to his own roots and family heritage, he dug deep into his ancestry and found a namesake. His great-great-great-grandfather's name was LaBaume – a French name meaning "healing balm." The name LaBaume also has the following phonosemantic features: decent, leisurely, heaven. Phonosemantic features are a result of the subconscious effect that the word has on people. In other words, it is what people perceive subconsciously when they hear the name LaBaume. For very marked features, the emotional subconscious meaning of the word is stronger. The name LaBaume was adopted for his metamorphosis and the quest of discovering his new persona began.
First stop: Los Angeles. Hanging out with Weston Cage, hitting the strip, shopping Rodeo Drive http://www.starwoodhotels.com/whotels/property/overview/index.html?propertyID=1789, Disneyland, the club scene, private parties, etc. Drinking in the culture of the people and the divergent style that is evident everywhere. Returning with the exhilaration of the West Coast LaBaume developed a thirst for pursuing the emerging personality.
Next stop: New York. Staying at Park and Madison to dig into the club scene, visit the museums, gain inspiration from the architecture and fashion of the city, and visit the upscale world just off Central Park http://standardhotels.com/high-line.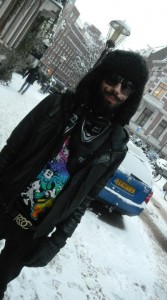 Finally, the year culminates with a trip to Amsterdam taking in the cuisine and culture of one of Europe's most influential cultural centers. Inspiration from Van Gogh http://www.vangoghmuseum.nl/vgm/index.jsp, the masters, the architecture combined with an international scene driven by a student population yearning to express itself with a diverse mash up of cultures and music http://www.ot301.nl/page=site.home. Included was a late night ride on the back of a bicycle through the snowy streets to play Berlin-Style Ping Pong in an all night club with over 100 people. "Upon finding a local porcelain doll of a blonde in the Vincent Van Gogh museum I was led into one of the most happening art districts in Holland where I found my entertainment, far from the more popular Red Light District." Taking a train to Belgium, he explored the ancient and medieval all the way to a Salvador Dali exhibit which continues to form and develop the person of LaBaume.
Set on a definitive course and direction, the music is flowing and merging with the lyrics and message. Sound is taking shape and the focus is becoming clear. A friend invites him to South Beach http://www.wynwoodmiami.com to hang at the Hit Factory with Timbaland, and he feels a confirmation and completion. The person has emerged; the art and music have formed with a voice and image, music, emotion, fashion and style have cosmically collided and he has emerged on the other side.
LaBaume's style is u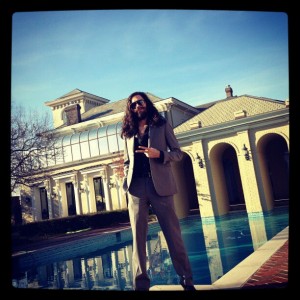 nique but somehow feels familiar, warm and emotional. Pop vocal sounds that include influences of Rock with R&B create a POP sound with the beat and driving Bass synth. This all original music is shaking it up http://www.youtu.be/vU5KiSvq79E. While there are artists that may share some of the influences (like Soldier Boy, Kesha, Rage Against the Machine, Ludacris, Busta Rhymes, Doctor Luke, Daft Punk, Aphex Twin and Noisia) LaBaume forms a unique musical pallet and a stylistic fashionable artist sensibility.
With a grace over grind mentality LaBaume transcends to new heights exclaiming, "Let there be light!" He seeks seemingly infinite bounds, known to stop time and stop crowds, along with kindly locals. LaBaume is "doing it big" and effortlessly making a difference. From millionaire mansions in Burbank to the W in Hollywood, from Astin Martins in Wynwood to Martinis on South Beach, and from within the beating heart of New York City to the top of the Standard – LaBaume has had people question his magnetic sensibility, while they autonomously gather in his presence. Where will he be next? http://twitter.com/jesuisdelebaume
LaBaume Flash is Fashion · Style · Fun · Glamour
Glamour & Hope – "Glamour was part of the balm of the depression, it's part of the dream. With the cultures collapsing around you, glamour is very persuasive. It's about hope isn't it, it's about belief, it is about making something irresistible." John Lahr – Theater Critic, regarding the Broadway Musical during the Great Depression.